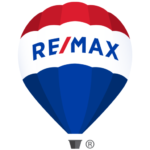 Our website makes it easier than ever to search for homes for sale in Vanderhoof today! We compile the most up-to-date real estate listings just the same as the MLS. You can search for property for sale in any Vanderhoof neighbourhood. When you find the home of your dreams reach out and schedule a showing with one of our professional RE/MAX real estate associates.
You'll love the benefits of working with the most recognizable brand in real estate. Our agents have a professional network that extends nationally and in some cases globally. Therefore you can be certain that we carry the reach necessary to not only bring you the right buyer for your home for sale but to also help you find the home of your dreams.
Our agents would love to meet you and discuss developing a plan that will help you succeed with your next move whatever your goals are for buying and selling RE/MAX Vanderhoof wants to be there to help! If you've been searching for a real estate agent in Vanderhoof to help you with buying or selling a property then please visit our 'Find an Agent' page. Here you can read more about our team, their experience, and what makes them a fit for you.
Reach out to us today!