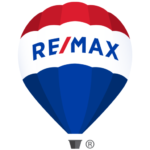 RE/MAX Vanderhoof is the premier real estate office in Vanderhoof. We're a leader in real estate sales in Northern, BC.
Our office is proud to represent the RE/MAX brand. Clients of RE/MAX Vanderhoof benefit immensely from the reach of the RE/MAX brand. The RE/MAX brand is recognizable, therefore our clients can expect an increase in awareness and lead activity for their property.
Culture in our office centers around kindness, partnership and support. Being a part of RE/MAX ensures that we are empowered and encouraged to learn. That's what makes our office different from any other real estate office in Vanderhoof. We have unparalleled access to various training courses to further our business education. RE/MAX also provides us with access to mentors, as well as technology solutions.
All of this adds up to more successful sales for our number one priority – You! If you're looking to buy or sell real estate in Vanderhoof, contact our office today.
If you're thinking of joining our team as a real estate agent then reach out to us for more information. You can also visit this link to learn more about getting started. We would love to chat with you further about an exciting career as a RE/MAX real estate agent!